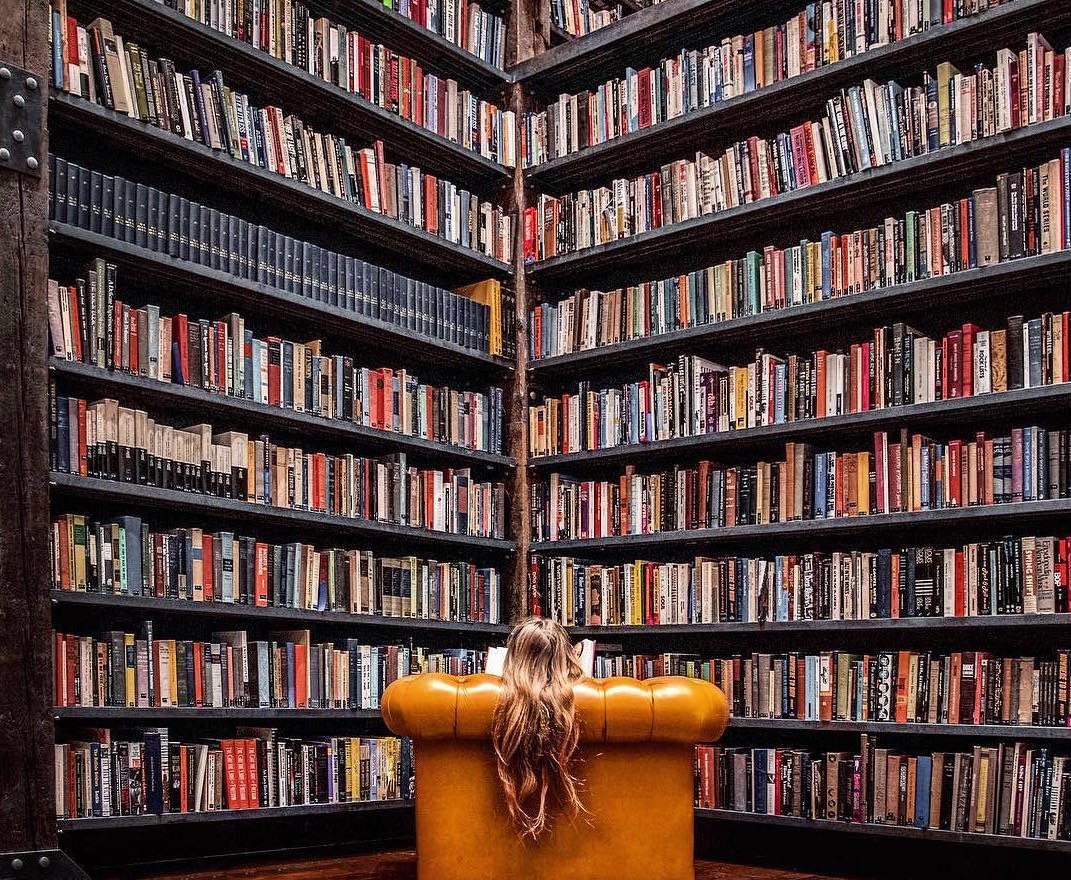 Sunday Best: 4/19/20
Note: Publishing my "Sunday Best" post on a Wednesday because let's be honest, does anyone really even know (or care) what day it is anymore?
Just four weeks ago, COVID-19 was a distant topic on the horizon—seemingly out of reach and irrelevant to us, safe and sound (for the most part) in America. Fast-forward to now, and our day-to-day lives have been thoroughly upended by the virus.
The first few days, I panic-snacked and panic-read trustworthy news sources, wanting to be as informed as possible. The week before my office finally made the call to work from home, I knew the exponential increase in cases was coming, and it was just a matter of time before late adopters took it seriously. The U.S.' case growth was nearing Italy's, which had already undergone a full lockdown, and the scary thing was that we were not even aggressively testing, as they were.
The New Normal
The first week was an interesting social experiment, staying in touch with friends through group calls and hosting virtual yoga, Jackbox game nights, and HIIT workouts. I think we are managing quite well so far, although the general air of uncertainty still lingers in the air as we go into Week 5 (in this household anyways, some of my other friends have been WFH for up to eight weeks). While some parts have been odd and certainly less -than-easy to adjust to, I'm over the moon about all the time I have to spend exploring the hobbies I've usually been much too busy for (to the detriment of my workout routine, but I think we all deserve a little break from time to time). In particular, I've had so much uninterrupted time to just read, in a way that I felt I haven't since childhood. I didn't realize how much I missed those days of just lazing around the house, splayed out on the couch, engrossed in the latest tome.
Quarantine Eats
In my last blog post, I wrote about the four chickens I ordered from Pasturebird, and while my friends (and I, myself) thought it was a little impulsive, it seems like it wasn't such a bad idea after all now. We have two left, and the next recipe I want to make is Pollo Alcaparrado, or "chicken with capers." I had an amazing version of this dish when I visited Mateo's Cocina Latina in Healdsburg, California, and I'm going to try and recreate his process in the kitchen. Essentially you will brown a whole chicken in the pan with fresh herbs, mirepoix, olives and capers, plus splashes of white wine and—the special ingredient—Spanish-style sherry vinegar. After that, you transfer to a Dutch oven and roast it in the oven. Our culinary experiments have run the gamut from Italian to Korean, and everything in between. Several favorites so far: Freshly baked no-yeast peanut butter bread given the French toast treatment and served with maple butter; lasagna with homemade, sun-dried tomato and basil infused, ricotta cheese; and an Easter breakfast casserole with homemade hollandaise. Next up? I ordered a Truffle Mac & Cheese kit from Truffle Shuffle SF, so we can follow their "Monday Munchies" cook-a-long class on 4/20!
Quarantine Reads
I finished "Modern Love"—a collection of NYT's most touching essays on love, loss, and redemption—the first weekend, and ordered Elif Shafak's "10 Minutes 38 Seconds in this Strange World" and Mike Isaac's "Super Pumped" next. I finished the former the day after it arrived, and the latter just yesterday, and I highly recommend both! "Super Pumped" is in the vein of "Bad Blood," for those who prefer non-fiction, and "10 Minutes…" is an incredibly creative story with captivatingly descriptive vocabulary that whisked me away to Istanbul. It was a finalist for the Booker Prize, a list I can almost always pick something from and love. I'm so happy that my next Barnes & Noble order arrives today: I'm planning to read Phil Knight's "Shoe Dog" first, which has been on my list for months, then will do my usual routine of reading the first chapter of the next two (Celeste Ng's "Little Fires Everywhere," which we're currently watching the TV adaptation of on Hulu, and Tarryn Fisher's "The Wives") to see which one to dive into next.
Quarantine…TikTok?
After months of resisting, I finally downloaded the app and it's…something. At best, it's a platform where people can create wildly creative—sometimes very funny—media. At worst, it's a hotbed for predators. I'd read a Reddit thread recently where users found it disturbing and based on several days of playing around with the app to figure out what it's all about, I'd have to agree. There's tons of underage girls on there (with their ages and Venmo handles listed on their profile no less) wearing next to nothing, and shimmying into the camera who have amassed a massive following as a result. TikTok's parent company, ByteDance, acquired Musical.ly and combined it with Douyin (which was/is essentially TikTok in China) into a single application under the TikTok name to be marketed in the U.S. Its past apps have been mired with controversy over the under-moderation of content, leading to their social networking platforms being rife with pornographic or semi-pornographic content.
I might get into TikTok purely for editing fun videos, but I don't think I could participate in the dance and other challenges such as the glow-ups and outfit changes without feeling like a self-absorbed tool. Just the idea of getting completely dolled up (some users do it multiple times for a single video) and spending so much time to edit and create the video (one user said she spent FOUR hours nailing a glow-up challenge, her post accompanied by the ever-popular hashtag #DontLetThisFlop) sounds like complete tomfoolery to me. And yes, if you use the word "tomfoolery," I'm pretty sure you're also too old for TikTok.
C'est la vie. Follow me if you're interested in witnessing an old fogey attempting to figure out the latest Gen Z craze: @thekeay.
---
Featured photo credit: Unknown