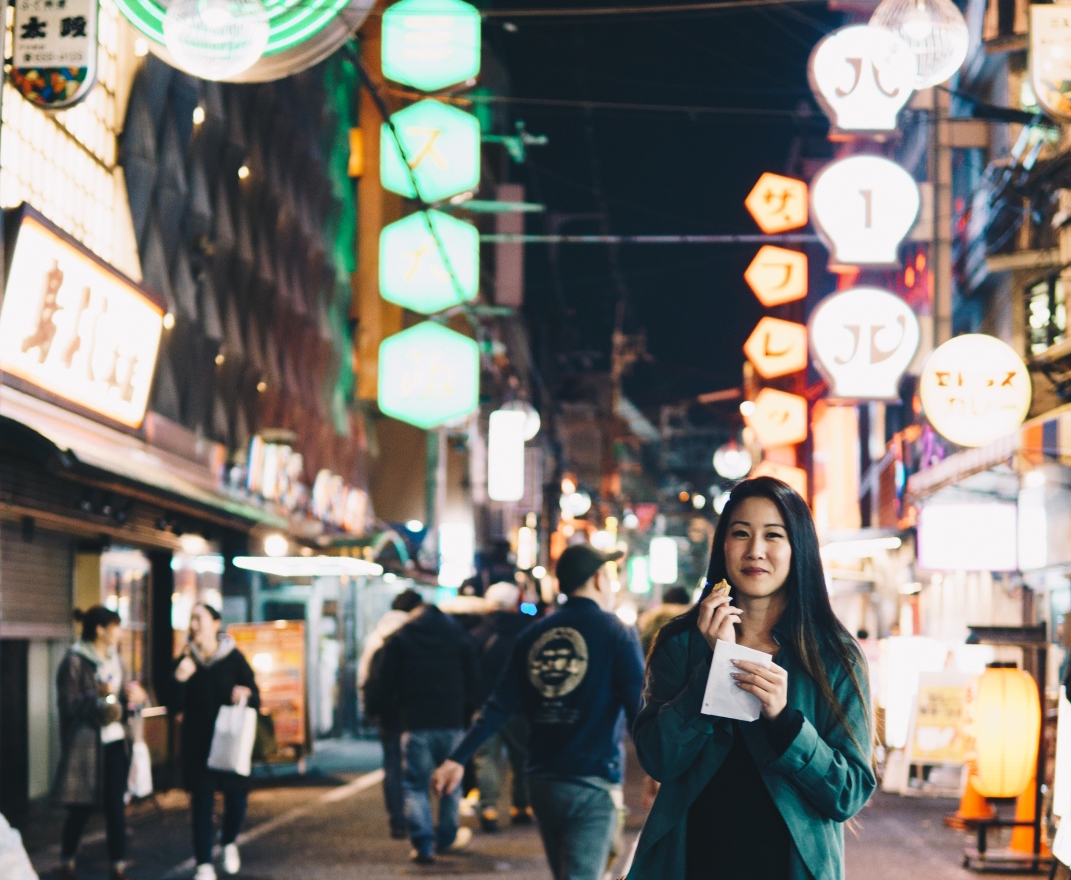 Post No. 1: Welcome
Ta-da!
So thrilled to finally launch my website. StephKeay.com is officially the new hub for all of my latest articles, photography and art projects, and general updates! I've been extremely backlogged in making announcements, the first of which is the exciting news that I've officially joined the team at Haute Living Magazine.
I began writing for the publication as a side gig last fall, and it has opened up a wealth of experiences I could have only dreamed of. I'm so thankful to our Publisher Olivia Hsu Decker, a truly inspirational female leader, and our Editor Teresa Rodriguez, who works tirelessly behind the scenes to get things done and share incredible opportunities with us. I received the news that I made the cut last week, and will become a permanent fixture of the Haute Living San Francisco team in addition to my regular full-time job in the arts & entertainment field. I love being busy—maybe almost a little too busy—but it's been incredibly fulfilling to push myself, take risks, and have it pay off.
In other news…
Writing
When I'm happy, I'm also creatively inspired. So, next on my list is one big goal I have for 2020: getting an essay published in The New York Times' Modern Love section. I wouldn't necessarily call myself a romantic, but this column is something I read weekly without exception. (Preferably over coffee, just-crisp bacon, and eggs with runny yolk. Heaven.) It appeals to my never-ending curiosity about what makes people tick, and I think love is one of the greatest lenses from which we can analyze human nature. It's us at our strongest and our weakest; our best and our worst.
Here are some of my favorite Modern Love essays, as of late:
Dedicated to Two Women, Only One of Them Alive
By Brendan Halpin
How My Worst Date Ever Became My Best
By Bonnie Altucher
Crushes Thrive in Small Spaces
By Colleen Kinder
Wandering
March: I've been shortlisted for a press trip to Red Mountain, where I'd get to go cat skiing and experience the cedar barrel saunas launching at one of Canada's best new boutique ski-in/ski-out hotels. Fingers crossed!
April: I'm planning a weekend jaunt to Napa Valley for a wine knowledge bootcamp of sorts, so I can get some hands-on experience with vineyards and bottling ahead of my Wine & Spirit Education Trust (WSET) Level 3 Exam. I should be about halfway through my course by then, so it's the perfect time to go behind-the-scenes at a friend's winery and drill down into the nitty-gritty of winemaking. I'm aiming to take my exam at the end of May, right before I head to Portugal, but I'm definitely more than a little nervous about the infamous blind-tasting component…
May: Speaking of wine, I had a few glasses at a friend's candle-making workshop on Sunday and may have spontaneously bought a bib for the sold-out Yosemite Half Marathon on Facebook…so it looks like I'll be heading to the beautiful Sierra Nevada mountains to run my third half! This time, I would like to properly train and set a goal to finish under 02:00. I've also been assigned to cover the sold-out BottleRock Napa Valley at the end of the month, and I'm just waiting to hear back about which days I'll be attending.
June: One of my most loveliest friends is getting hitched in Lisbon! We've just started to get the ball rolling on a drag brunch to kick off her bachelorette in Sintra ahead of the wedding day, and I'm also getting excited for the after party taking place the day after the wedding. The Feast of St. Anthony is supposedly Lisbon's biggest street party, celebrated with grilled sardine pop-ups and plenty of sangria-fueled revelry. A lot of my other close friends from home will also be attending, so I'm really looking forward to catching up with everyone.
Working out
After traveling in December, and a nonstop January packed with work events and deadlines, I'm finally able to start going to Barry's Bootcamp again. Yesterday, the "Face Yourself Challenge" began, and I signed up to complete 20 classes in 30 days. Since I'm on their membership plan for 30 class credits per 30 days, I'm aiming to complete 30 classes. Wish me luck!
What's next
Overall, I'm just feeling so incredibly grateful for my friends, family, and the kindness I've been shown by many people over the last few months. As someone who was one to usually fly solo, I'm recognizing the importance of surrounding yourself with people who have your best interests at heart the older I get. Half the joy in this is also having these people to support and root for—I've been receiving a ton of fantastic news from my circle recently, from promotions to engagements, and new homes to baby announcements. It's not just an exciting time for myself, but seemingly everyone. I just feel extremely fortunate to be living out what we will someday refer to as "the good old days."
Thank you to all of the amazing people who are currently in my life. Here's to even more growth, and going after all of our goals this year.
---
Featured photo by Yosuke Kurosawa