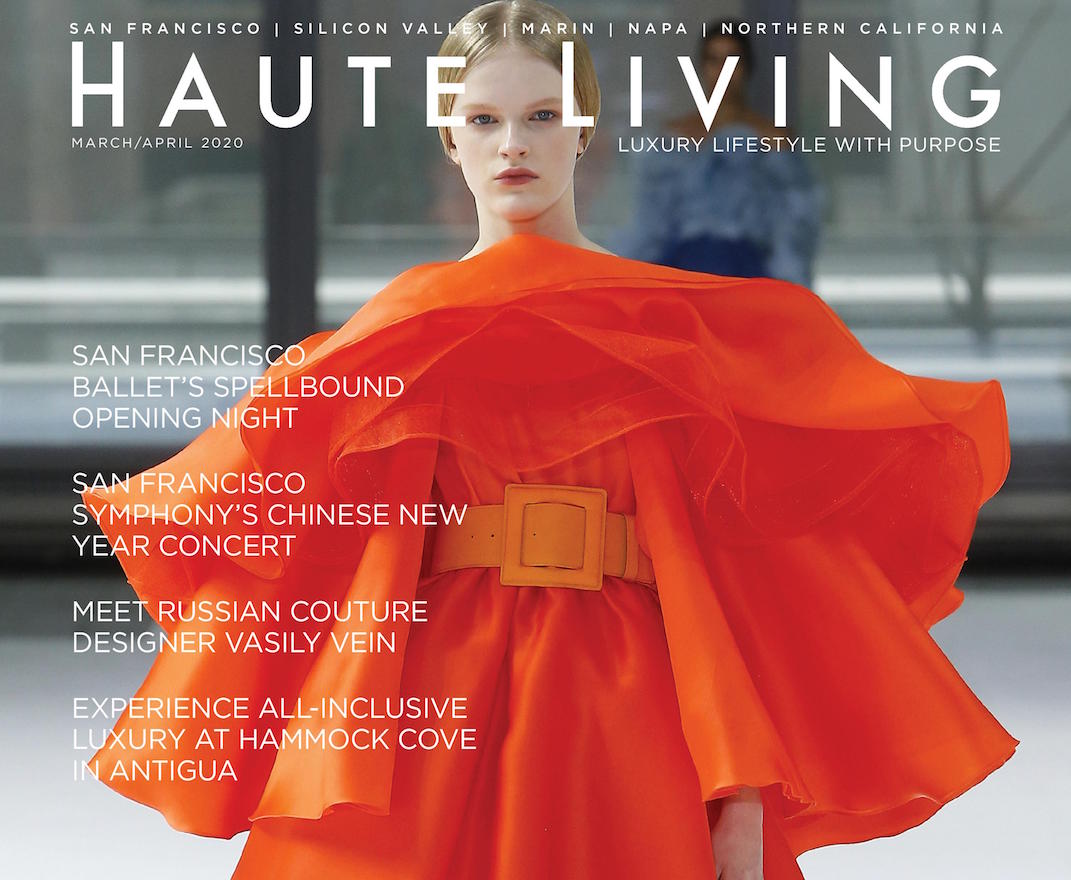 New: Haute Living (March/April 2020)
Excited to announce that the March/April 2020 issue of Haute Living San Francisco is now live! Copies will be dropped in the mail this week, and should arrive at select addresses shortly. I've always been a little clandestine about my writing, but I'm becoming better at sharing my work with family and close friends..
This issue really put me to the test, as I initially pitched three stories thinking I had six weeks until deadline, and it turned out I only had three. But, as always, it was an incredible experience that was worth it at every turn. I had the opportunity to meet so many lovely people, and have had so many new and wonderful experiences as a result of these stories.
In this issue…
I interview the chef of San Francisco's first yakitori omakase restaurant, Tommy Cleary, who took off to Tokyo for a year of yakitori enlightenment on his own dime. He now brings the art (and science) of high-end yakitori to the Bay Area with the recently-opened Hina Yakitori.
I also had the pleasure of having a (very) early morning chat with fashion designer and all-around icon Isaac Mizrahi. Thank goodness for his infectious cheer, perking me up as I watched the sun rise outside my window. I was also battling the start of a full-blown flu that ended up leading to a self-imposed quarantine just a few hours later. Yet I had a fabulous one-hour-long conversation with Mizrahi about his latest cabaret show, Movie Stars and Supermodels, which will have its West Coast premiere in Palo Alto next month, plus a host of other zany topics from "The King of Queens" to The New York Times crossword puzzle.
Last but not least, I ventured up north to Sonoma Wine Country, experiencing the warm and welcoming town of Healdsburg for the first time. For a moment, I felt as though I had returned home to Canada—from the incredibly accommodating staff at Harmon Guest House, to the friendly locals and business owners all about town, and the distinct lack of Silicon Valley's relentless bumper-to-bumper traffic. If you need a place to recharge and reconnect—whether it's with yourself, a partner, or simply the community—this is the place to go. (And, it's just two hours from the city!)
Read now
The new issue is now available online at: Haute Living San Francisco March/April 2020
Individual stories can be found under my portfolio:
Enjoy, and feel free to leave your thoughts in the comments section below!